If you would like to subscribe to Leigh's Jewellery Mailing List for (very) occasional newsletters, advance notice of new designs and also excusive access to discounts and archive sales please click here.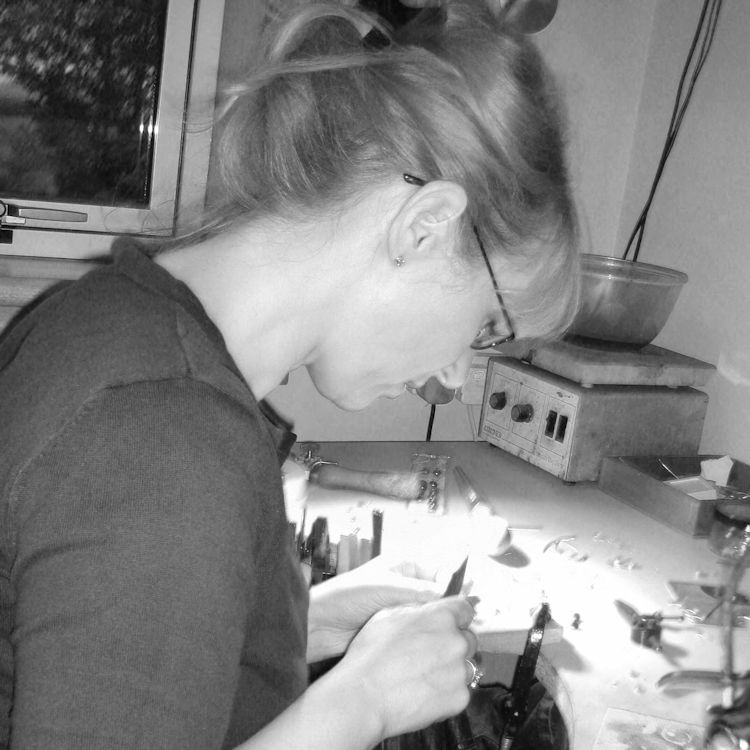 Leigh Fotheringham Jewellery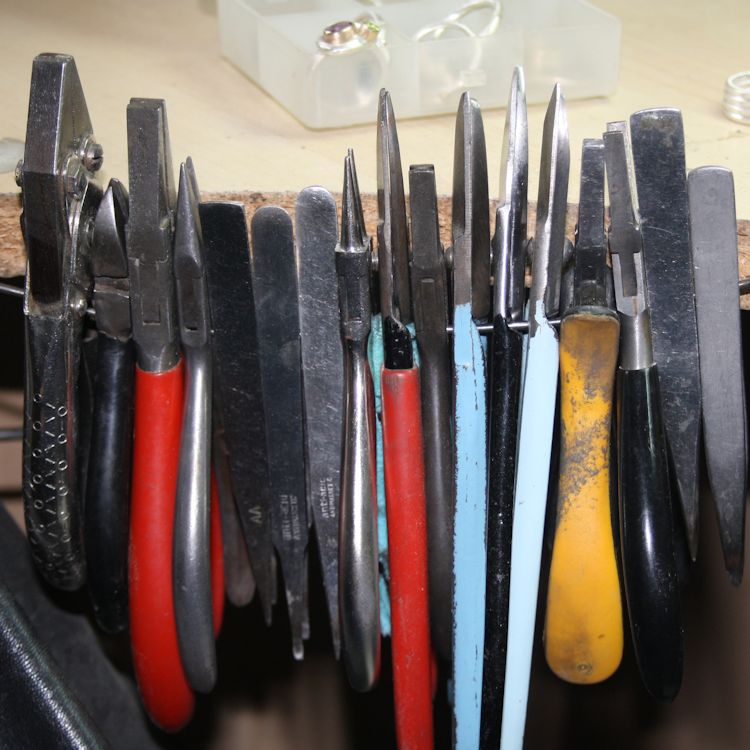 Leigh Fotheringham Jewellery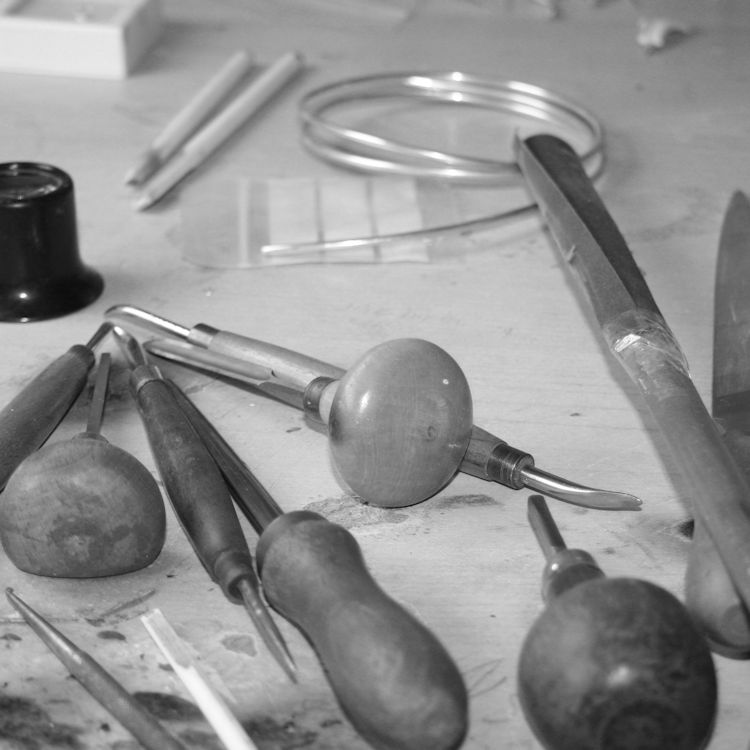 Leigh Fotheringham Jewellery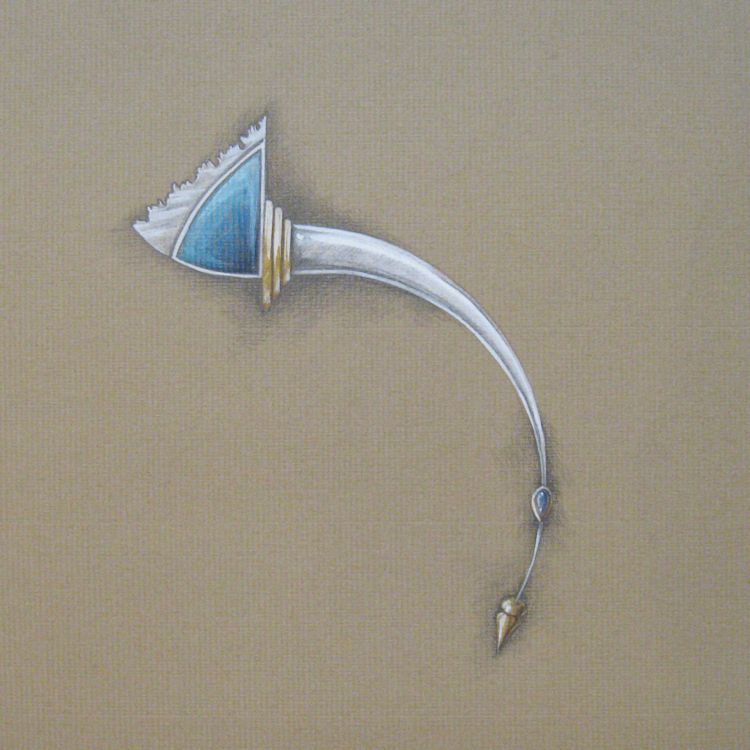 Leigh Fotheringham Jewellery
You can follow Leigh Fotheringham Jewellery on facebook or instagram.
Leigh M Fotheringham
Designer Jeweller
Leigh creates the most stunning and unique jewellery.  The award winning jeweller graduated from The Glasgow School of Art in 1990 with a First Class Honours Degree in jewellery design.  
Leigh Fotheringham's jewellery designs are clean and elegant with a contemporary feel. Her designs are initially influenced by the simple flowing shapes in nature which she translates into pieces of jewellery that are timeless yet bold in the use of unusual gemstones and pearls. She combines innovative design with traditional jewellery making techniques. She makes each piece entirely by hand, incorporating traditional fabricating with forging, stone setting and roll printing to introduce surface pattern into the metal. Leigh works in both silver and gold, often combining both metals, and frequently uses unusual combinations of gemstones and pearls in one piece.
1968 Born in Bridge of Allan, Scotland
1986 – 1990 Glasgow School of Art, BA(Hons) 1st Class Silversmithing and Jewellery Design
1990 Set up workshop
Awards
1989 Carole Harper Memorial Award for a 3rd Year Student
1990 The Incorporation of Hammermen Award
Selected Exhibitions
1990 Glasgow School of Art Degree Show
1990 The Shore Gallery, Edinburgh
1990-1992 The Festival Craft Tent, Edinburgh
1990-1998 Art Exposure Gallery, Glasgow
1991-1994 Maclaurin Gallery, Ayr
1992-1994 The Compass Gallery, Glasgow
1993-2010 Colours Gallery, Edinburgh
1993-present Roger Billcliffe Art Gallery, Glasgow
1994 Aaron Faber Gallery, New York
1994 Nancy Smillie Gallery, Glasgow
1994 Broughton Gallery, Broughton
1994-1997 The Crawford Arts Centre, St. Andrews
1994-1997 The Strathearn Gallery, Crieff
1995 John McKellar Jewellery,
1997-Present The Fotheringham Gallery, Bridge of Allan
2014-Present SH Jewellery, Edinburgh
silver jewellery | stacking ring sets | silver and gold rings | pearl rings | pink sapphire rings | pink pearl rings | blue topaz rings | garnet rings | peridot rings | amethyst rings | sapphire rings | silver ring sets | unusual rings | unique rings | one off rings | handmade rings | handmade jewellery | designer rings | designer jewellery | contemporary silver rings | silver moonstone rings | tanzanite rings | tourmaline rings | opal rings | bridge of allan gallery | art gallery | jewellery gallery scotland | modern silver rings | silver and gemstone rings | silver and pink pearl rings | silver and pearl rings | silver and beryl rings | designer jewellery | jewellery shop Bridge of Allan | handmade necklaces | designer silver necklaces | one off jewellery | designer handmade silver earrings | unique silver necklaces | pearl necklaces | gold designer jewellery | Leigh Fotheringham Jewellery | Fotheringham Gallery Bridge of Allan | one of a kind jewellery