Available pieces by Jane Walker. Please click on the thumbnails for more images and full information.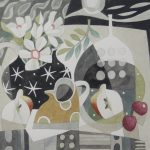 Sold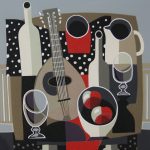 Sold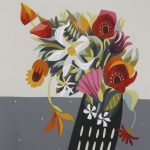 Sold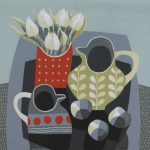 Sold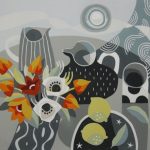 Sold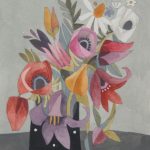 Sold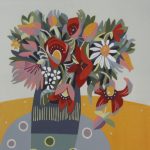 Sold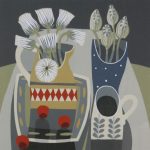 Sold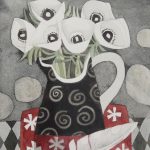 Sold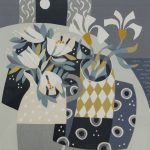 Sold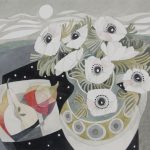 Sold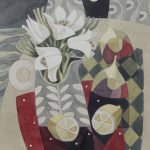 Sold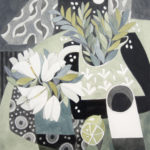 Sold
Jane Walker
Jane studied illustration and printmaking at Duncan of Jordanstone College of Art in Dundee before following a career in design at the BBC in London.
She has now come full circle and returned to her first love, printmaking and particularly linocuts.
Jane uses the reduction linocut technique to produce handmade limited edition prints.
Her prints reveal a fascination with still life and the richness of her palette and her strong graphic sensibility reflect her love of 20th century artists and craftsmen, 50s textile design and Scandinavian ceramics.
Jane is a member of the Oxford Printmakers and the Gloucester Printmaking Cooperative.
Selected Exhibitions:
Gallery TEN, Edinburgh
Brighton Print Fair
West Dean Arts and Craft Festival, Nr Chichester
National Open Print Exhibition, Bankside Gallery, London
Hepworth Wakefield Print Fair, Yorkshire
Winter Exhibition, Noverre Gallery, Norwich
The Masters, Bankside Gallery, London
Hybrid Gallery, High St, Honiton
Art Venture @ Wetpaint Gallery, London Road, Cirencester
Biscuit Factory, Newcastle - upon - Tyne
Riverside Gallery, London
Affordable Art Fair, Bristol
Printfest, Ulverston
Affordable Art Fair, London
Brighton Art Fair , Brighton
New Brewery Arts, Cirencester
Bearspace, London
Jam Factory, Oxford