Available paintings by Nicola McBride. Please click on the thumbnails for more images and full information.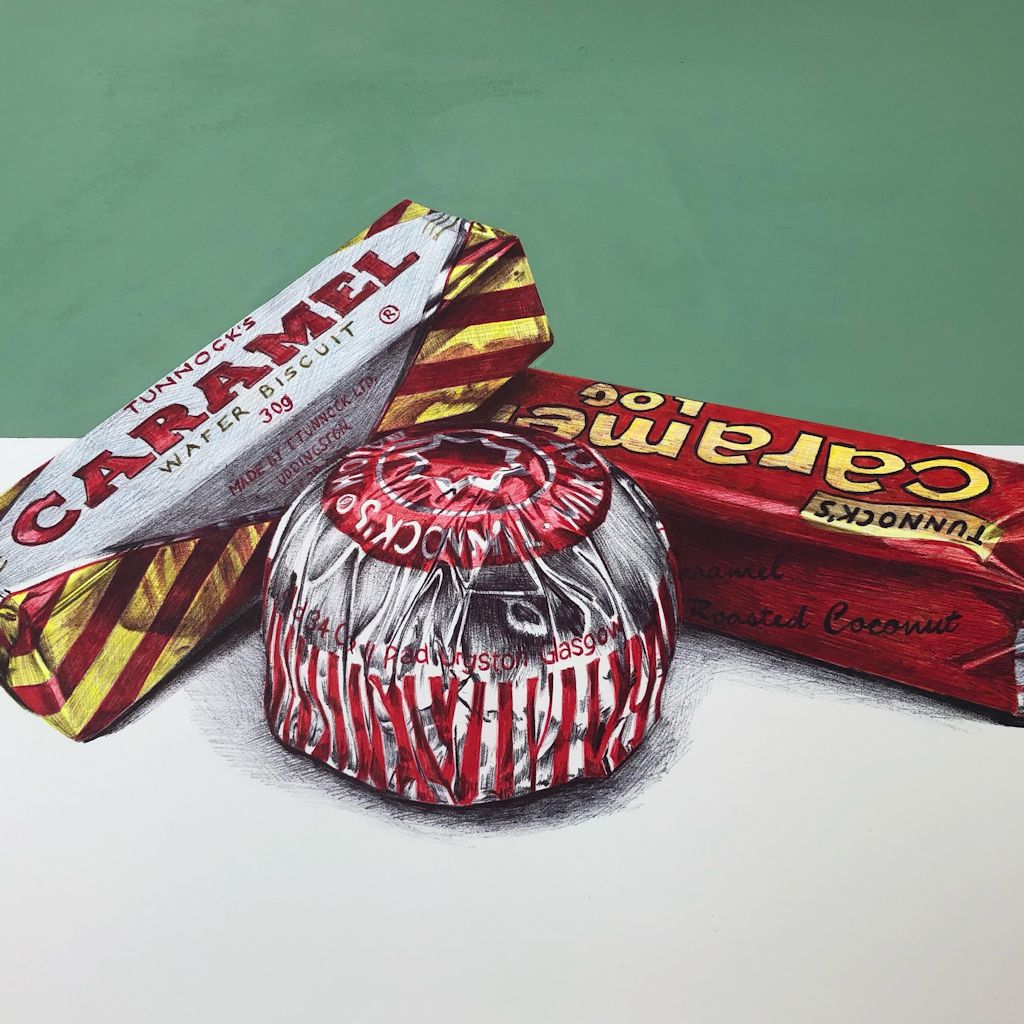 Sold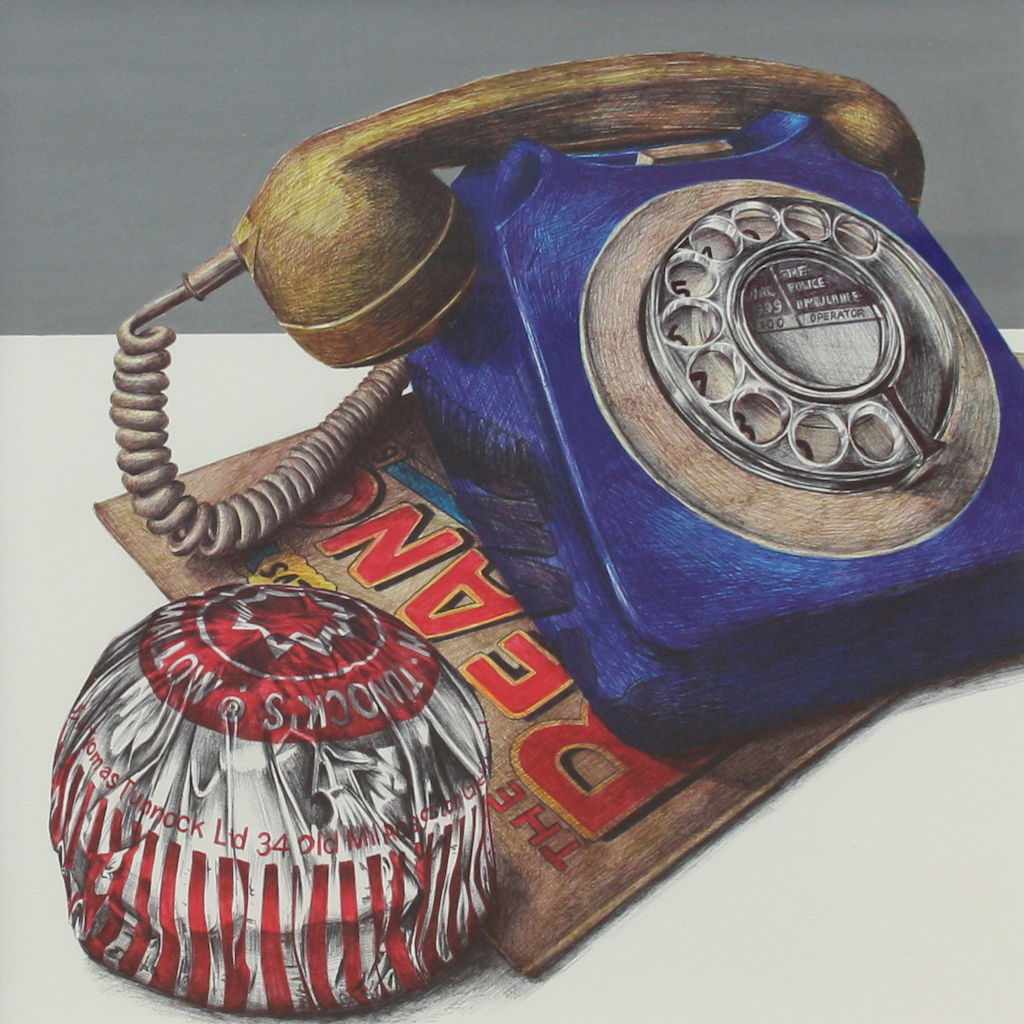 Sold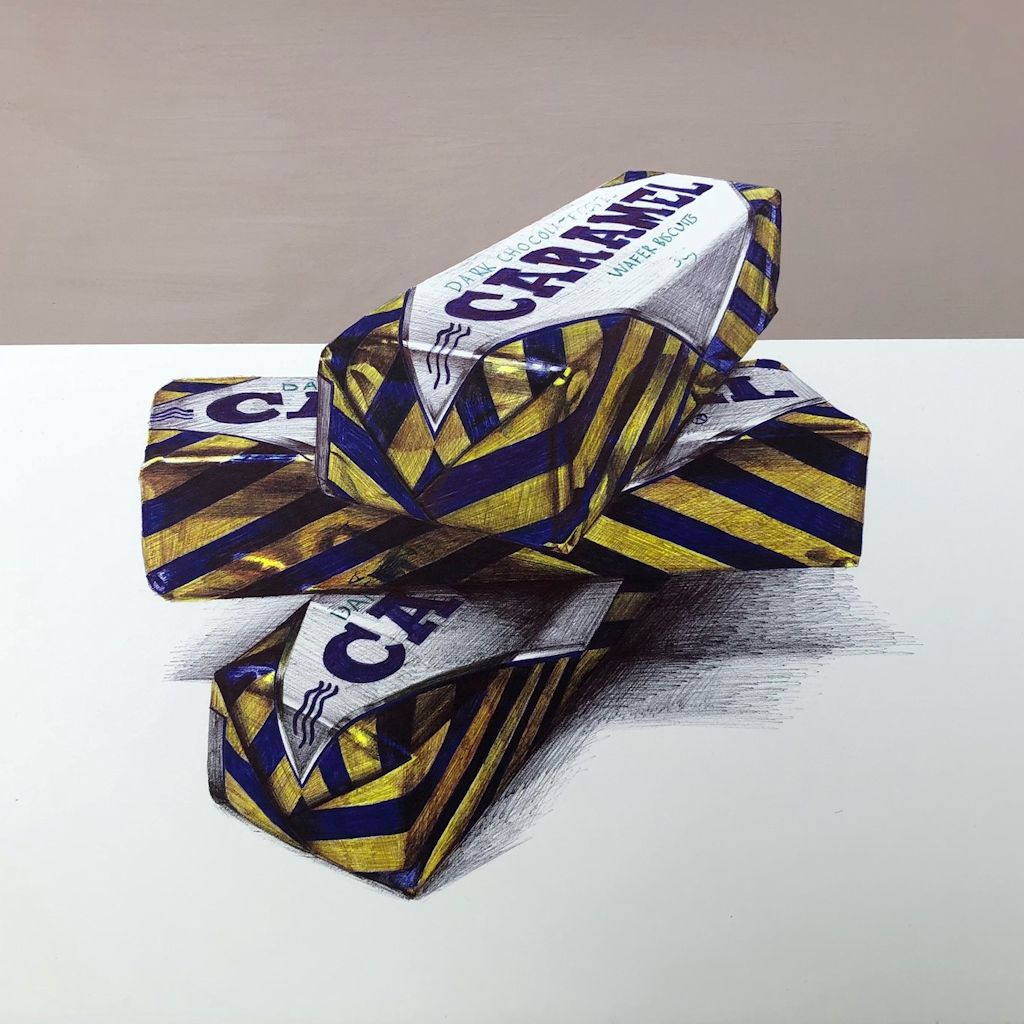 Sold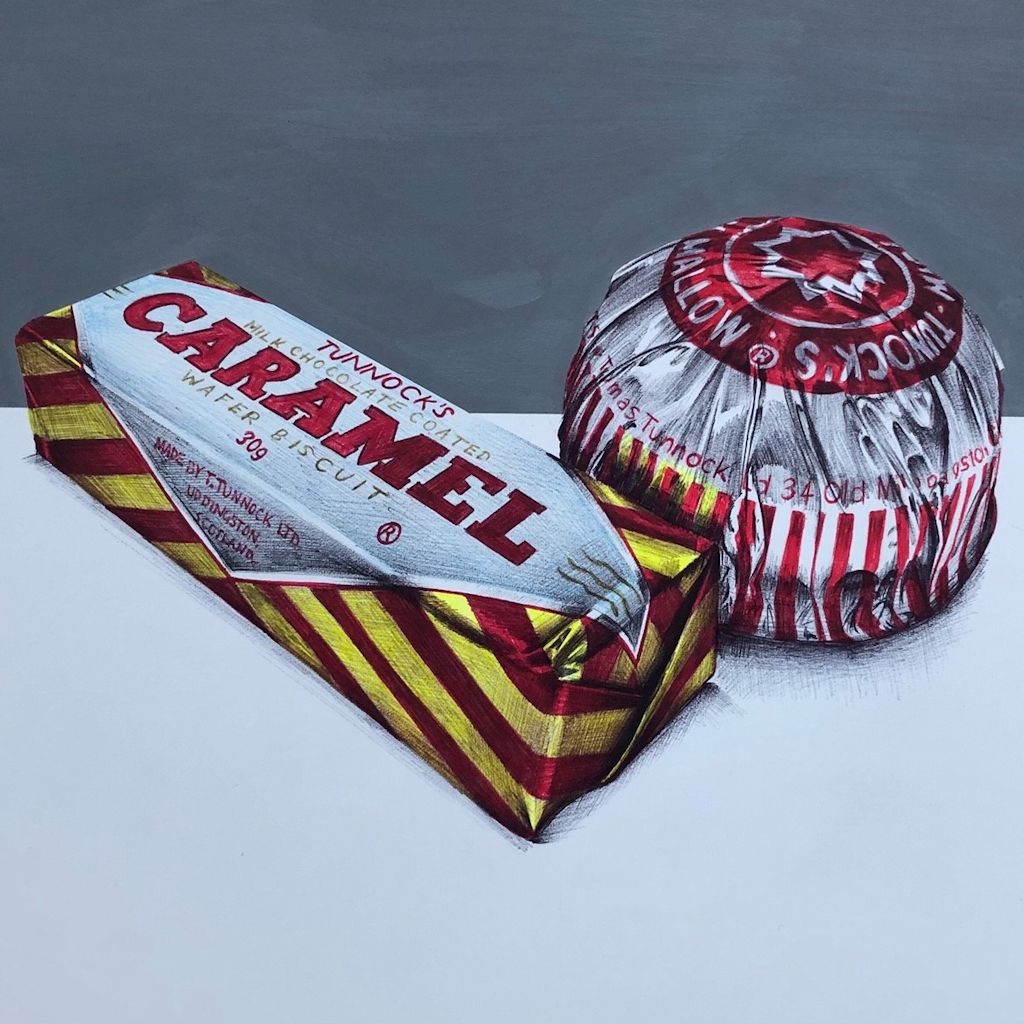 Sold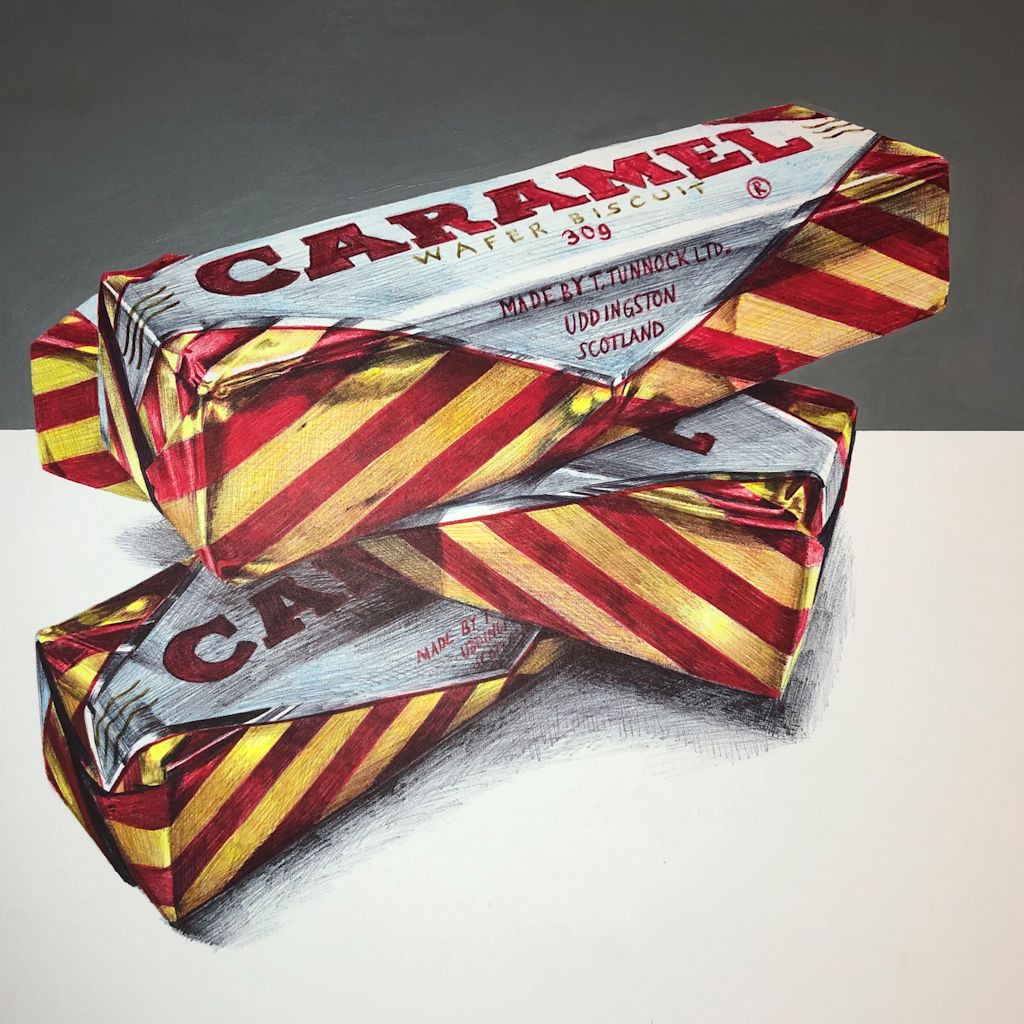 Sold
Nicola McBride
Nicola McBride graduated from Grays School of Art in 1997 and has exhibited widely throughout the UK.
Based in Perth, Nicola uses Biro pens to create her images of iconic images. Her subject matter changes, but mostly focuses on objects from her childhood in Dundee. She uses a variety of surfaces from antique ordnance maps to recycled envelopes, and builds up layers using Bic Crystal pens to achieve a hyper realistic style.