Available paintings by Catriona MacEachen. Please click on thumbnails for more images and full information.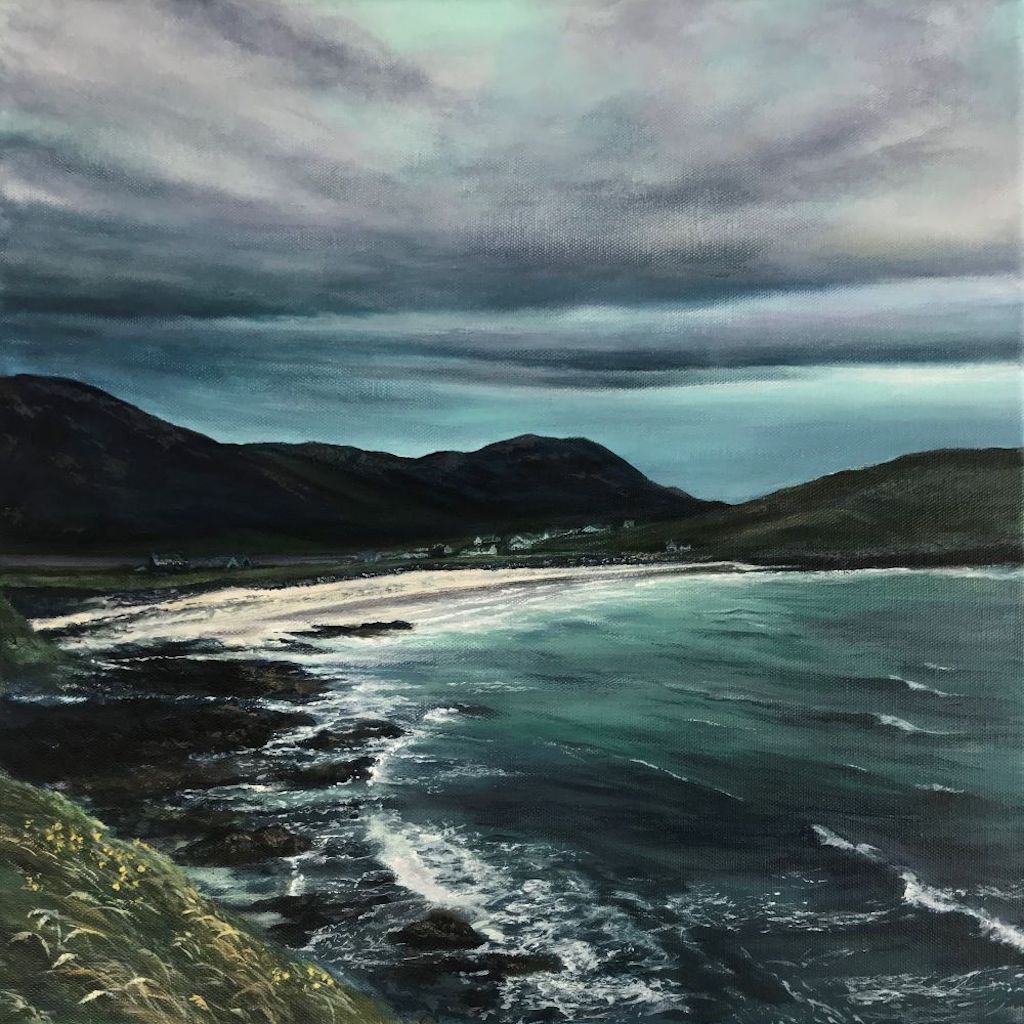 Sold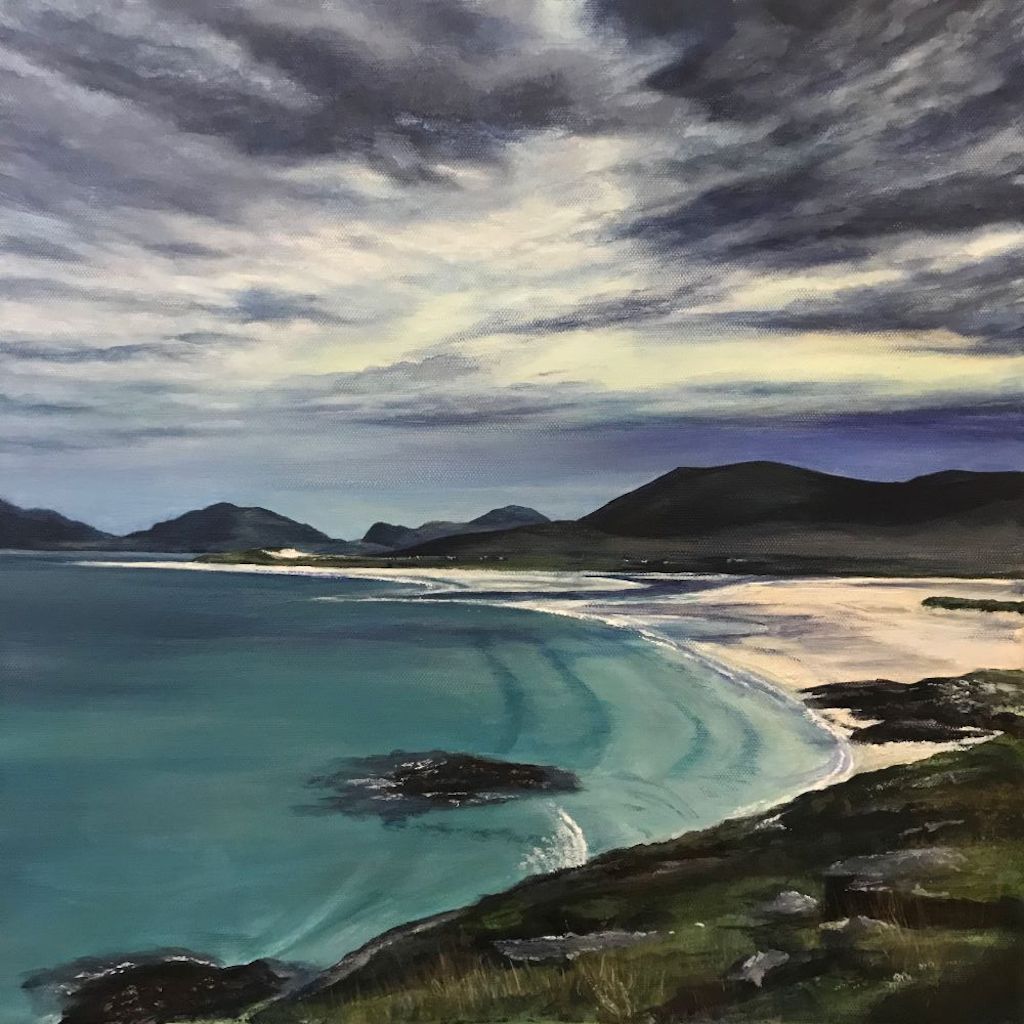 Sold
Sold
Catriona MacEachen
Catriona Macdonald MacEachen in a Scottish land and seascape artist. She specialised in Art while undertaking an Education degree in Glasgow.
Catriona was born in Kirkcaldy and although based in Fife and a proud Fifer (often reflected in her depictions of local scenes), Catriona's roots lie in the Hebrides. Her fascinating Gaelic ancestry links her directly to Neil MacEachen, who sailed with Bonnie Prince Charlie 'over the sea to Skye' and on to France with him after the '45, and also to his kinswoman, Flora Macdonald. Given her ancestry, Catriona has a strong affinity with the north west of Scotland, Skye, and the Isles, and believes there to be nowhere more beautiful or inspirational.
Catriona uses a variety of media depending on the mood or atmosphere she wishes to convey. She often chooses to work in acrylic to fully capture the vivid hues of a dramatic east coast sunrise or Hebridean sunset. Her own unique style is a personal reflection of how she perceives the beauty of the world around her and her place in it.