Available works by Stephanie Rew. Please click on the thumbnails for more images and full information.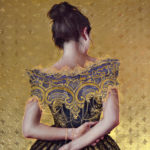 Sold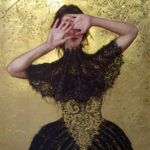 Sold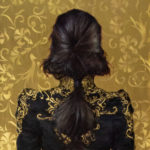 Sold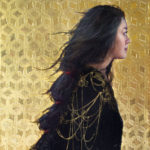 Sold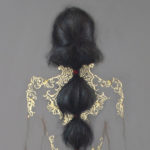 Sold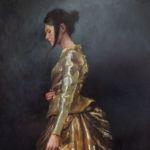 Sold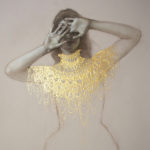 Sold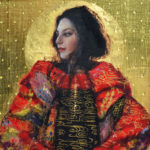 Sold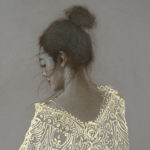 Sold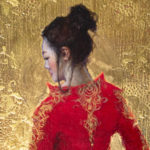 Sold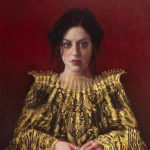 Sold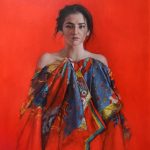 Sold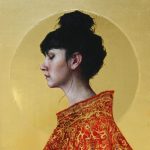 Sold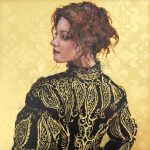 Sold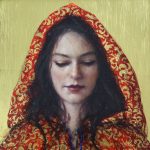 Sold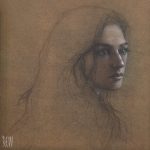 Sold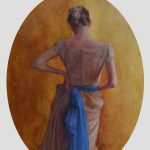 Sold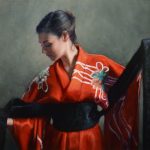 Sold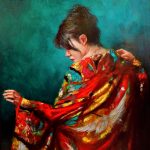 Sold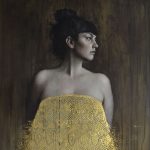 Sold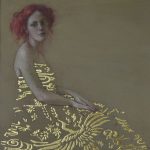 Sold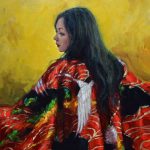 Sold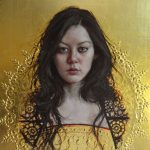 Sold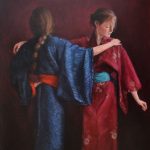 Sold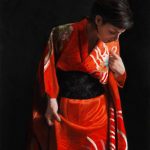 Sold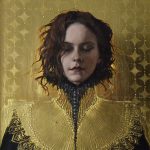 Sold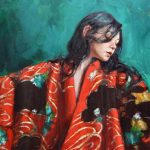 Sold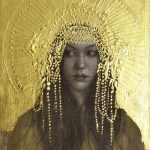 Sold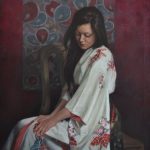 Sold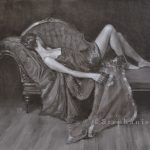 Sold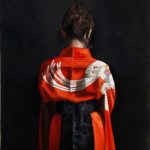 Sold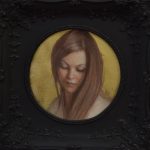 Sold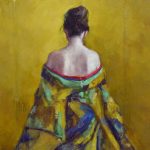 Sold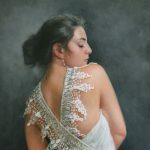 Sold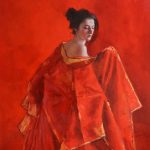 Sold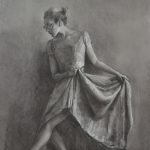 Sold
Stephanie Rew
Stephanie Rew was born in 1971 and is a Scottish painter based in Edinburgh. Her highly detailed figurative paintings are in collections across the UK and Europe, and she is gaining considerable international interest in her work.
Stephanie won the Elizabeth Greenshields Foundation Bursary soon after graduating from Duncan of Jordanstone College of Art in Dundee, and since then has had numerous exhibitions in the UK. She curated the first Women Painting Women Exhibition in the UK as part of the WPW (R)evolution movement in 2013. Since then has taken on two galleries in California and Tennessee, USA, and one in Paris. She was a finalist in the ModPortrait Award in 2017, a multiple finalist in the Art Renewal Centre Salon 2014/15/17, and won the Best Nude Award in the ARC 13th Salon in 2018. Her painting 'Harvest Gold',  and drawing 'Jessica', were both finalists at the Scottish Portrait Award 2017.
She lives and works in Edinburgh, and has been painting in her studio at Coburg House Art Studios since 2002.
Stephanie says:  "Pattern, colour and texture of textiles and costume are intrinsic to my work, giving the painting a tactile and dramatic element, placing the model in a timeless era. Tone and form, as well as strong light and colour is important to me, as I concentrate on the juxtaposition of tonality and texture whilst keeping a private, reflective mood with the work.
 Theatrical costume has always been a favoured theme, and I have been using couture garments along with the kimono to add drama and design to my art. My inspirations come from my lifelong love of the Ukiyo-e Japanese wood-cut prints, as well as the works of Caravaggio, Whistler and Sargent. I am influenced by the Baroque style of oil painting and utilise a combination of Old Masters techniques with my own. Chiaroscuro created by glazing techniques is important to the finished article.
 Ideas for my paintings usually come to me instinctively as finished images in my mind, this means the work has no distinct narrative. That I leave to the viewer to create for themselves".