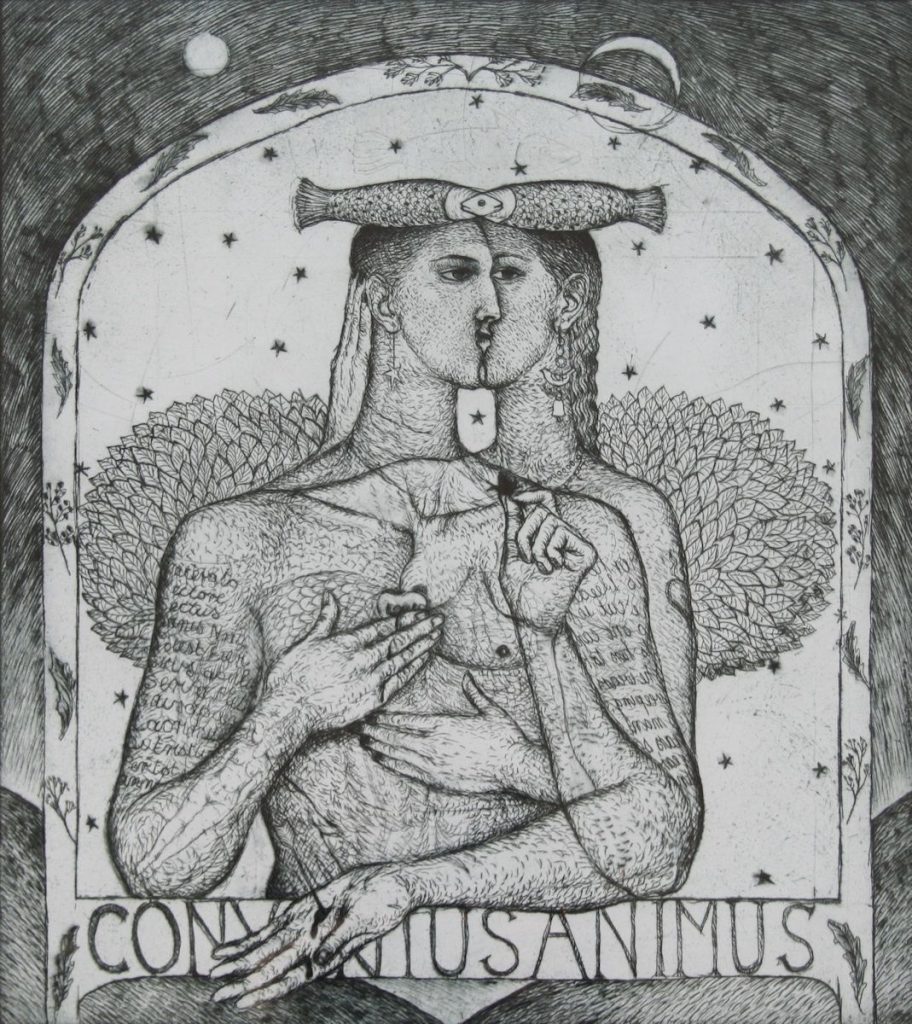 Sold
June Carey RSW RGI
June Carey began her Art Education in the 1960s at Glasgow School of Art. In 1982 she became a member of Edinburgh Printmakers and began a lifelong love affair with printmaking. Discovering etching brought about a turning-point in her work and career. The process of making an etching set her imagination free. Suddenly she had found her subject, and has been exhibiting her work widely throughout Britain and abroad since.
Her awards include The Scottish Arts Council 1998, McGrigor Donald Trust 1989, European City of Culture Woman 2000 (First Prize) 1990, Dundee District Council Purchase Prize 1991, British Council Assistance Grant 1992, The Hope Scott Trust Award 1993, Scottish Arts Club Award 1993, McDonald Orr Ltd 1993, Anne Redpath Award 1996, BP Aberdeen Assistance Grant 2002, Connell & Connell Sponsorship and in 2004, a Research Grant from the Scottish Arts Council, to visit India.
June Carey's work can be found in the collections of Lady Thyne; Peter Gabriel, BBC Television, The Royal Bank of Scotland, The Scottish Arts Council, Oxford University, Teachers Whisky, Highland Region, Edwins Gallery Jakarta, Barclay Lennie Fine Art Ltd, MacTaggart & Mickel Ltd. Eastern General Hospital, McDonald Orr Ltd, Dundee District Council, Arts in Fife and Private Collectors at home and Abroad.
She has had ten solo exhibitions to date and has been invited to show her work in more than fifty prestigious group exhibitions at home and abroad. Co-publications of her prints include Glasgow Print Studio and Edinburgh Printmakers. Invitations include; Lecturing on her work in the UK, Iceland and Jakarta;for many years, selecting works for major Scottish Exhibitions;Scottish Arts Council selected visiting artist for schools in Scotland. She has been elected to serve on the councils for most of the major Scottish Societies since 1989.