Available paintings by Jenny Holm. Please click on the thumbnails for more images and full information.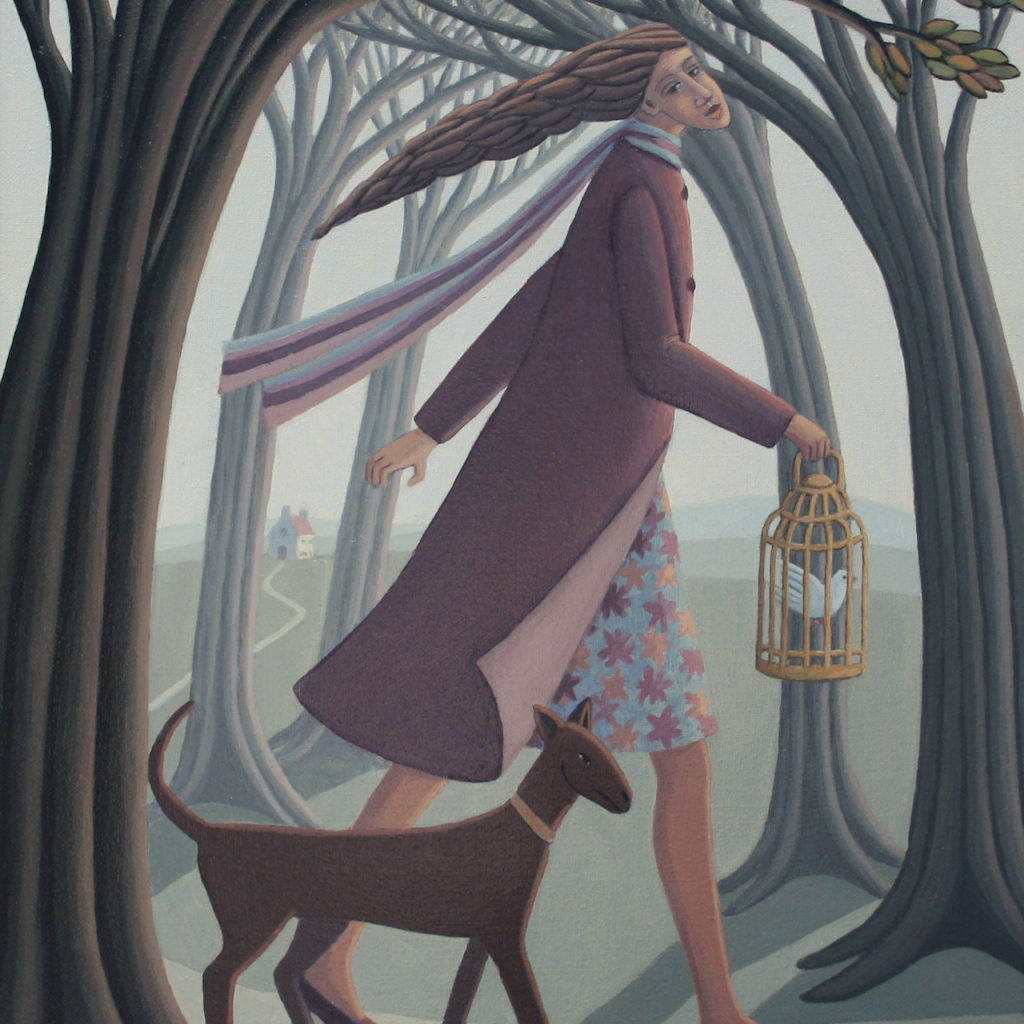 Sold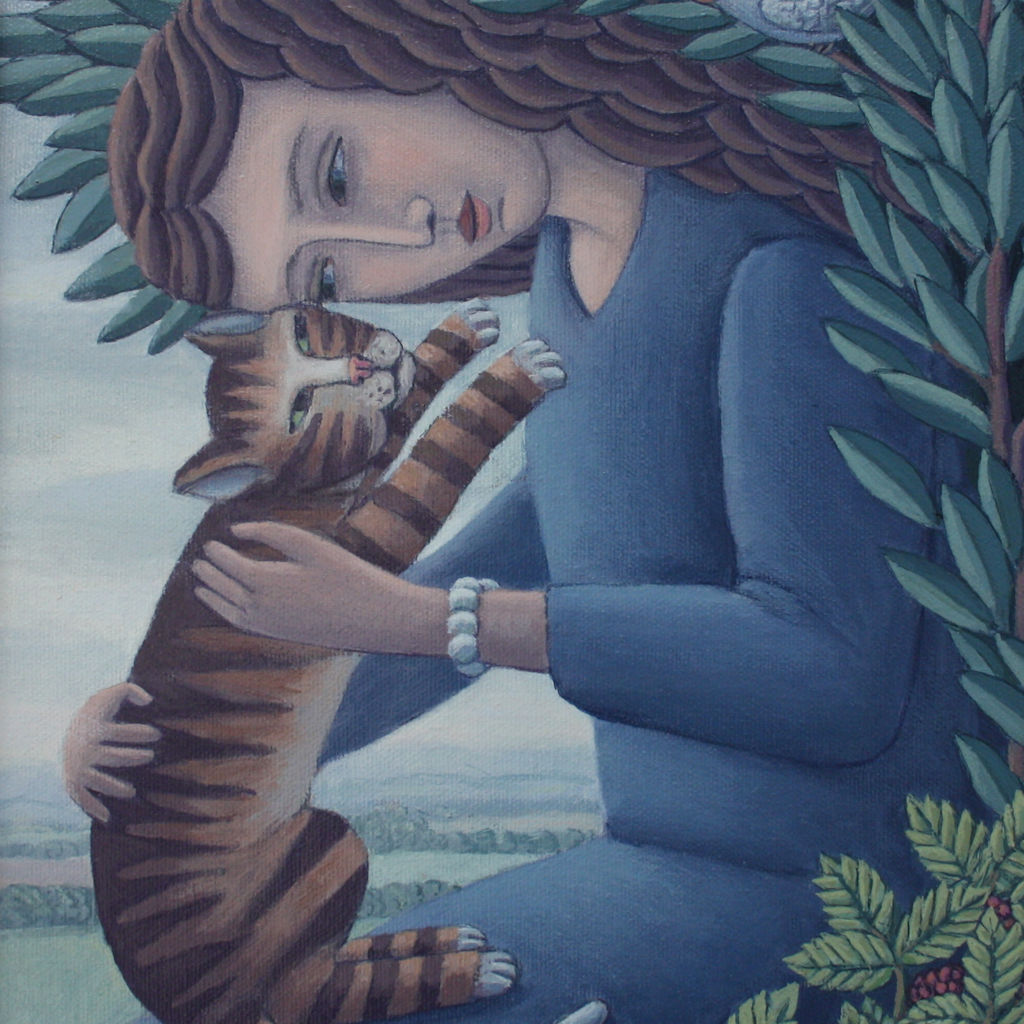 Sold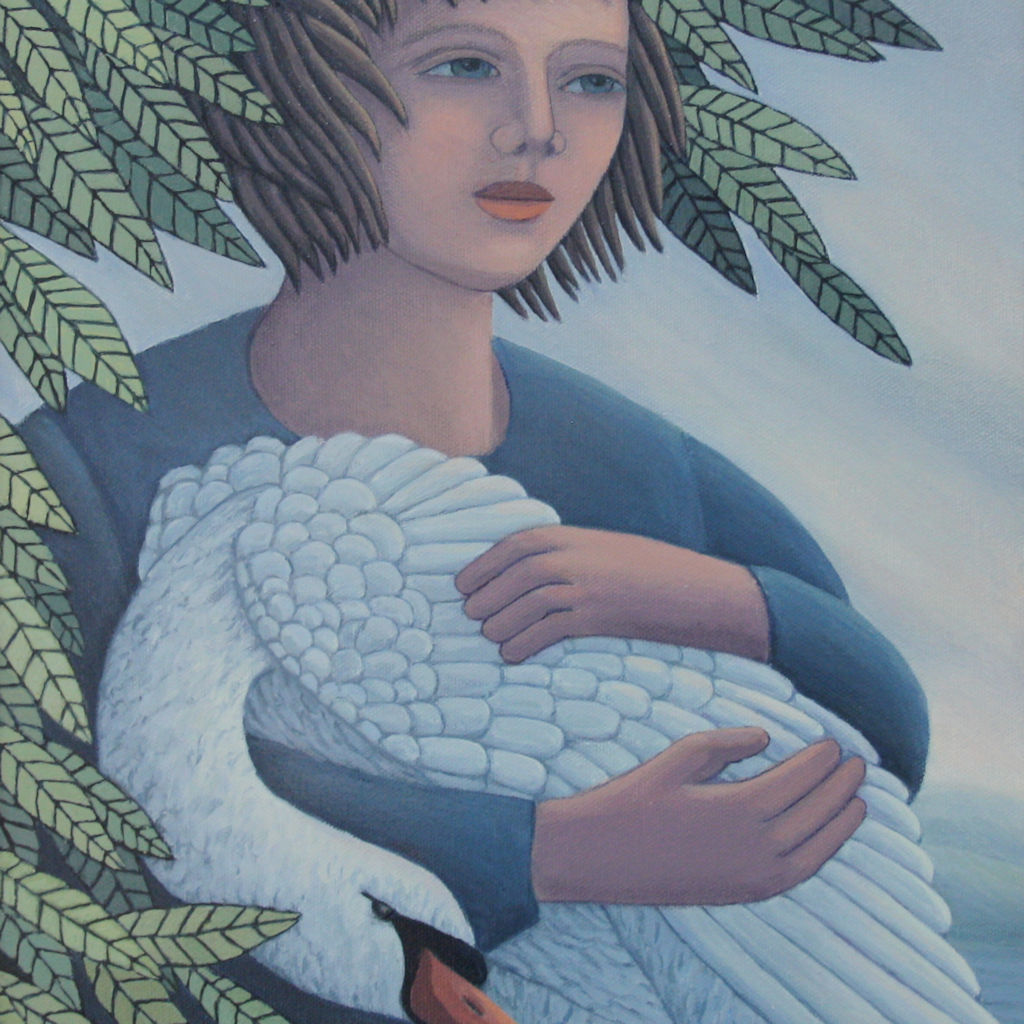 Sold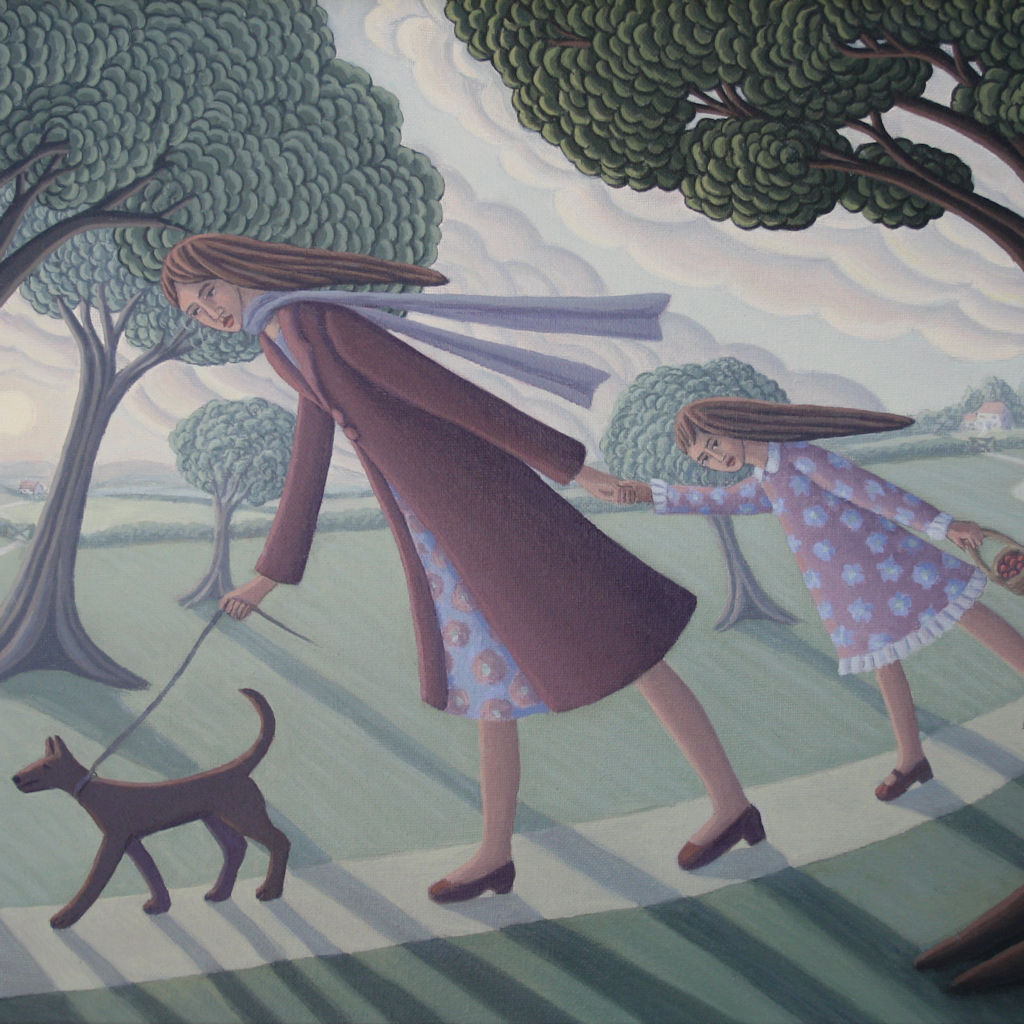 Sold
Jenny Holm
After graduating in Graphic Design in Newcastle, and completing a postgraduate teaching diploma in Leeds, Jenny lived in the South of France for thirteen years. The landscapes there, together with the special quality of the light, had a lasting effect on how she developed as an artist.
Many of her paintings have an autobiographical element to them, while others are inspired by the ancient fairy-tales and myths that both frightened, and fascinated her as a child, but the narrative content is always implicit rather than spelled out, so the true meaning remains elusive and mysterious, inviting the viewer to explore the possibilities of where the story might go.
On returning to the North East, Jenny taught in schools for a few years, before setting up a small print studio in the Ouseburn Valley, in Newcastle, with a friend who was a textile designer. From the mid-nineties she was artist in residence at an art studio in South Tyneside, where she supported people with mental health problems, to improve their wellbeing, through making art. Jenny also ran workshops in museums and galleries,.In 2003 I exhibited for the first time at the Biscuit Factory, and a year later I had a solo exhibition in 'The Gallery' at Gateshead, called 'Telling Tales'
Since 2011 Jenny has been a full time artist.
Her work can be found in private collections, not only throughout the UK, but also in the USA, Canada, Europe, and the UAE.